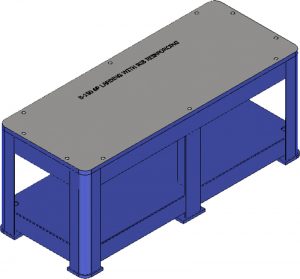 Ruggedness and accuracy is built into all of our products. Their contemporary design and professional finish will enhance the machines that you are building.
Our Project Coordinator's will work with your engineers and purchasing agents from conceptual designs to a finished product. We can provide engineering help for cost savings and for overall flow for your project. Our project coordinator's follow your project from a drawing until wrapped, skidded and securely shipped to your facility anywhere in North America or oversees.
We have our standard bases available in Solid Works and CAD for you to download. Please contact us for a standard drawing for you to use or customize to fit your design.
Downloads
Documents below must be opened in Adobe Acrobat Reader to support the PDF's 3D features.